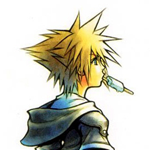 DidUknowiPwn's Forum Info
Additional Info About DidUknowiPwn
DidUknowiPwn's Signature
DidUknowiPwn's Contact Details
DOB:
09-24-1995 (28 years old)
Location:
UltraEdit Studio
Bio:
Just a guy who does stuff in games.
Total Posts:
1,742 (0.41 posts per day | 1.66 percent of total posts)
(Find All Posts)
DidUknowiPwn's Signature:
Do not take life too seriously. You will never get out of it alive.